How to Choose Your CLOT Hand-painted Backdrop Size?
Hand-painted canvas backdrop gives the photo more vibrant and quite richer appearance. It also adds depth and textures to the image. Due to the durability and versatility, hand-painted backdrop has achieved huge popularity in professional photographers.
However, how to choose the size of your CLOT Hand-Painted Backdrop? Which size is proper for your photography? Here comes the answer.
Three key factors:
The type of your photography
The height of your subjects
The space of your studio
Choosing which size is proper for your photography or studio, you should take the above factors into consideration. Each factor would have an influence on the proper size of your backdrop.
The Type of Your Photography
Different types of photography have different demand of backdrop size. If you are a food photographer, you may not need large size. If you are product photographer, various sizes or large size may be better and versatile. If you mainly focus on portrait photos, you should prepare for headshot, half body or whole body shot, therefore, large size is more functional.
Please note: The whole body shooting may need another 2-3ft height for the floor part than other portrait photos.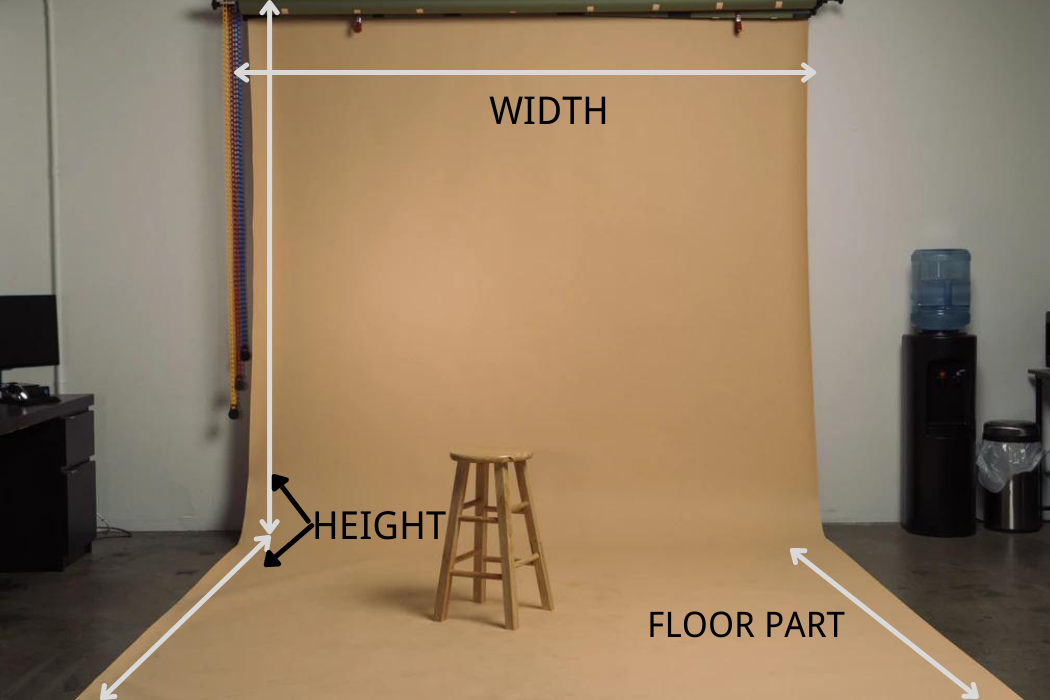 Original photo by: Chase @chase.wilson.photo Wilson@jiggliemon
The height of your subjects
The shooting subject is another essential factor. It is obvious that a baby and an adult need different sizes of backdrops. Same with the family or group photos. The more people the photo has, the wider it should be. Similarly, the taller the subject is, the higher the backdrop is.
The space of your studio
If you have your own studio with a functional mounting system. There is a wider range for your choice. You can pick a big one according to your budget and space. If not, you should think about the place you plan to use the backdrop, the storage and portability of the backdrop.
Different sizes of backdrops
Mostly, the size of backdrop is measured with width by height, that is, a 5ftx7ft size means the backdrop is 5ft wide and 7ft high. Moreover, a 5ftx7ft is a vertical version, and a 7ftx5ft is a horizontal version. The most frequently used CLOT backdrop sizes are 3ftx4ft, 5ftx7ft, 7ftx9ft, 10ftx12ft, 10ftx20ft. You can also customize your special size.
Now let's have a full discussion one by one.
3ft(W)x4ft(H)/ 4ft(H)x3ft(W)
The 3ftx4ft size is perfect for food and product photography. You can place it on any flat surface you have. It is also convenient for storage and portability.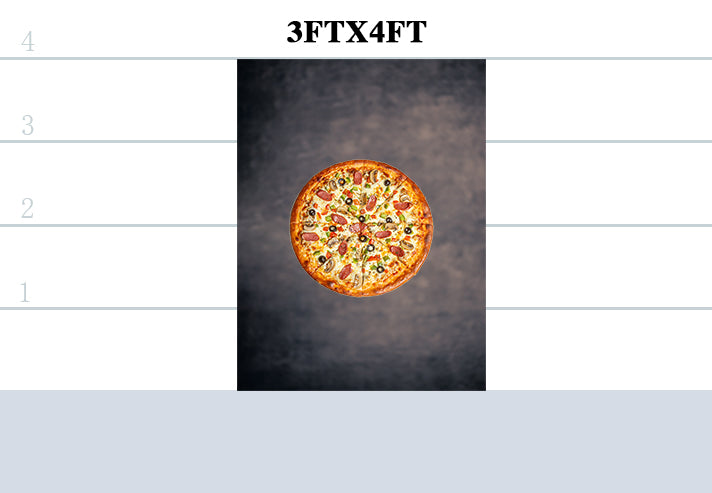 Original photo by: Shourav Sheikh@shouravsheikh13
5ft(W)x7ft(H)/ 7ft(H)x5ft(W)
The most versatile one in portrait photography. If can be used in newborns, babies, kids, half-body and 3/4 body-shot. The floor part may be limited when taking whole body shooting with an adult.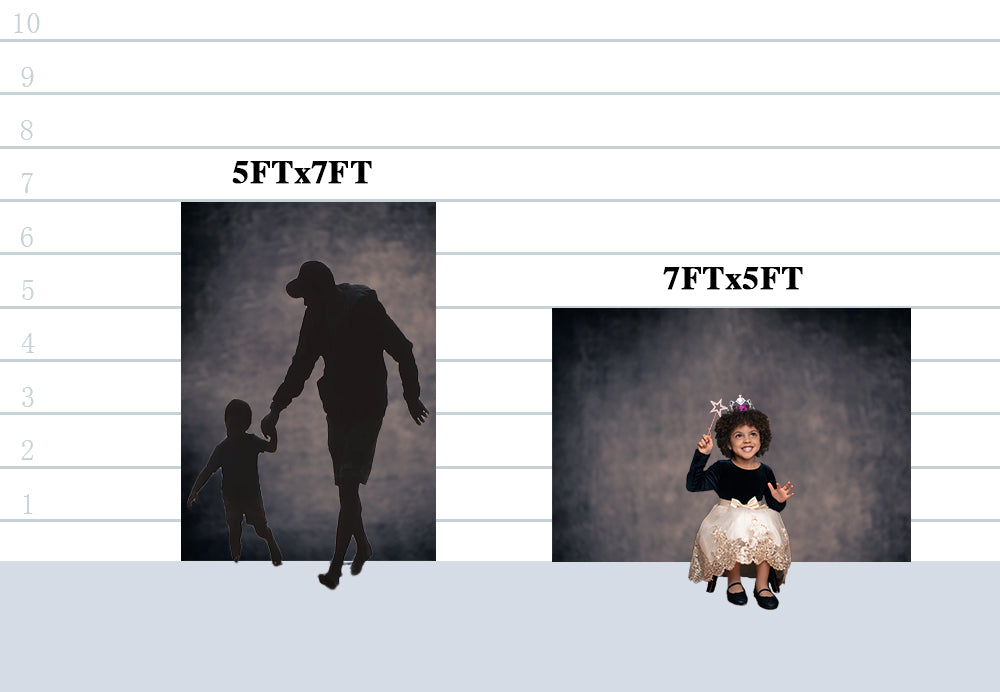 Original photo by: Tim Mossholder@timmossholder & Lee A. Smith
7ft(W)x9ft(H)/ 9ft(H)x7ft(W)
7ftx9ft is enough for any kinds of photos, even family and group photos. It can also be used in event photography.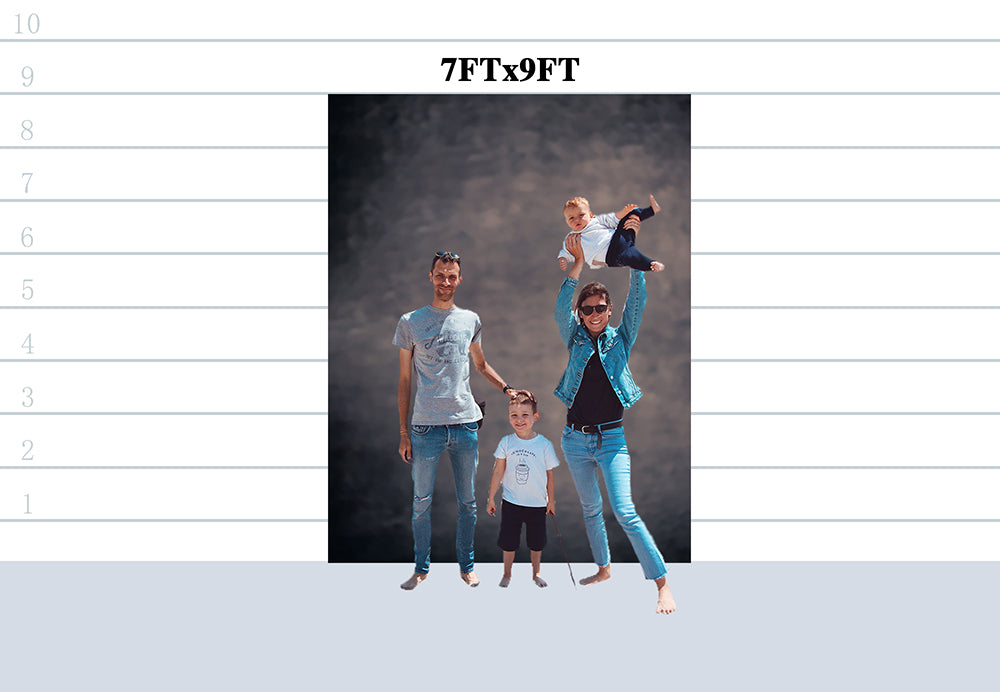 Original photo by: Luca Baini @bailuk85
10ft(W)x12ft(H)/ 12ft(H)x10ft(W)
This one is good for any portrait occasions we mentioned before, including the whole body shoot with floor part.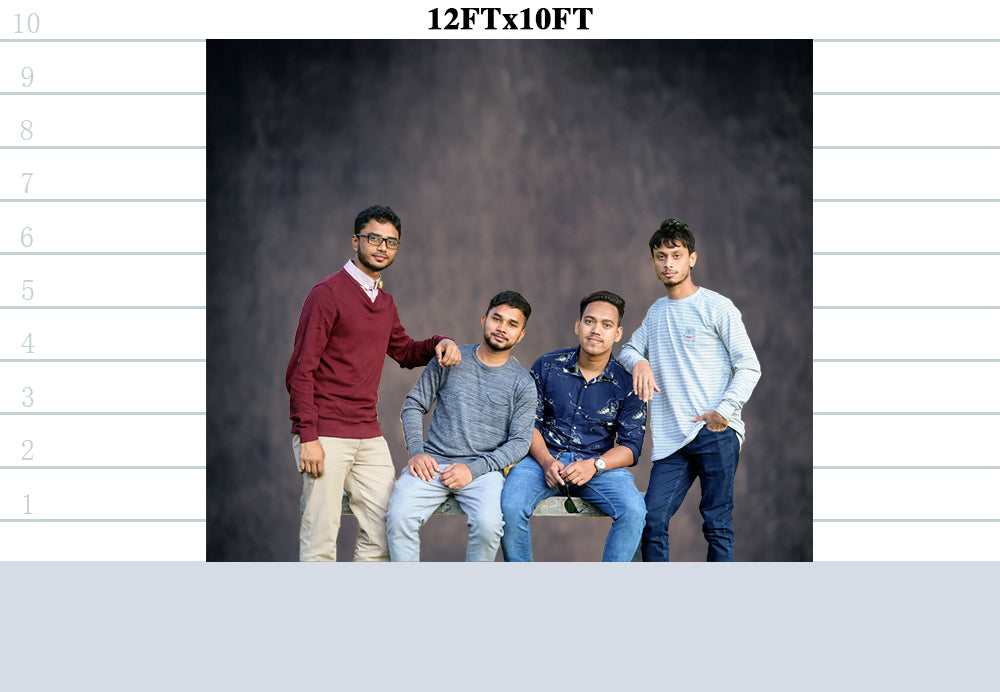 Original photo by: Iqbal Hussain Topu@topu1996
10ft(W)x20ft(H)/ 20ft(H)x10ft(W)
Large size for any portrait occasions you can image!!
CLOT Hand-Painted Canvas Backdrop can customize all sizes for you. If you are still looking for quality and cost-effective hand-painted canvas backdrops, CLOT STUDIO is perfect!!!
More information on the web: https://www.clotstudio.com
If you like this blog, please share it!
If there is any other idea about CLOT Hand-painted Backdrops, please contact us!
Join our Facebook Group:https://www.facebook.com/Clotstudios for more discussion and discount information.
Leave a comment