5 Reasons Why You Should Choose Hand-Painted Backdrop
Yuliya Panchenko is a Boudoir and Portrait Photographer based of United States. She enjoys sharing videos on boudoir and portrait photography. In today's video, Yuliya has listed five reasons why you should buy a hand-painted canvas backdrop.
No.1 QUALITY
Hand-painted canvas backdrops are very durable. They don't get damaged easily and they will serve you for many years. Think about it as investment for your business.
No.2 TEXTURE
Texture adds visual interest to your images and it's very easy to recognize a canvas from fabric or paper backdrop by its texture.
No. 3 CUSTOMIZATION
Some of the companies can customize your backdrop by size color and texture. For example, the backdrop behind is a custom made beige color high texture backdrop for a very specific shoot.
No. 4 VISUAL LOOK
Canvas backdrops can add rich and expensive look to your images and you can create images with a vintage and classic look all the way to modern look. 
No. 5 DIFFERENTIATION
Hand-painted canvas backdrops not only will add a value to your photography and to your brand but also will add value to your clients. Let's say your client is a doctor or a realtor or maybe a blogger. Those type of images will help them to stand out from other businesses or their competitors.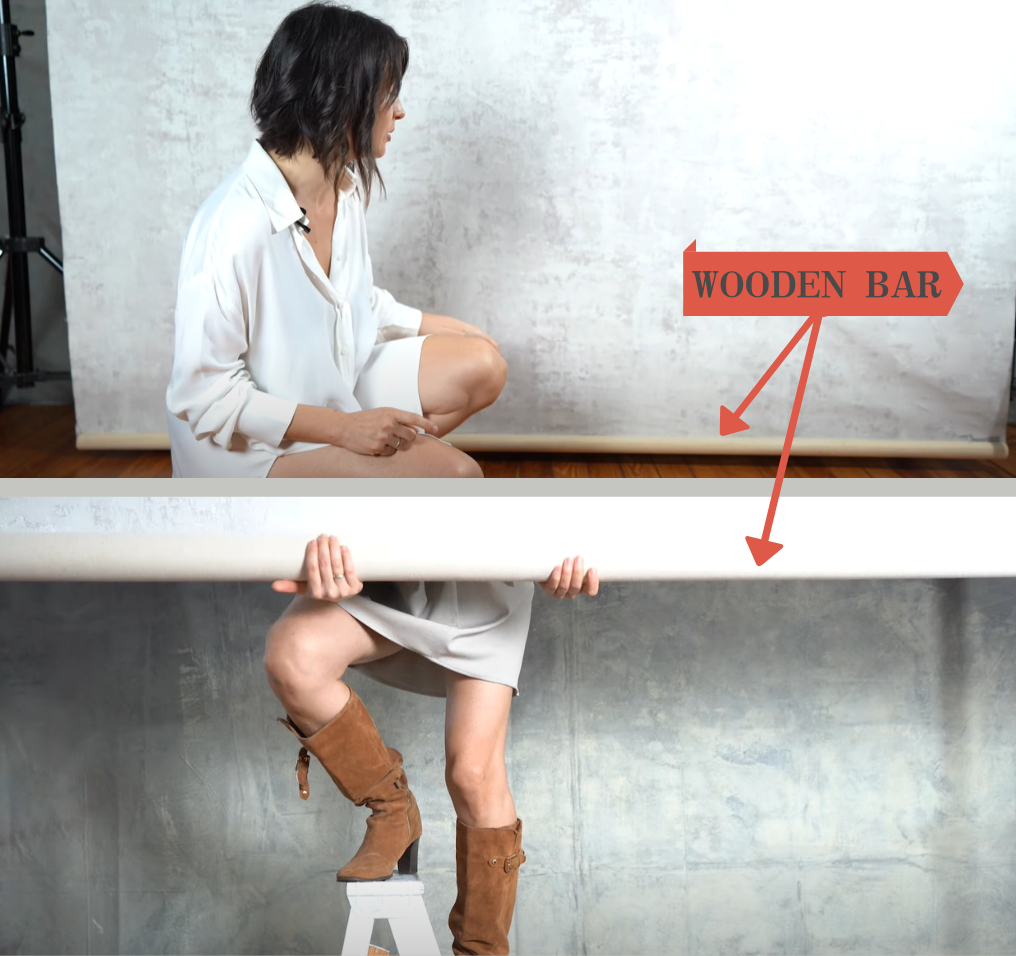 Moreover, Yuliya also gives three reasons why you should buy CLOT studio hand painted canvas backdrops.
No. 1
It has all five criteria in the above. 
No. 2
CLOT backdrops have the wooden bar on the bottom that allows you to roll the backdrop easier and it also adds some weight to keep your backdrop straight.
No. 3
CLOT backdrops are less expensive in comparison to likewise backdrops in the market.
Hand-painted canvas backdrop goes well with pretty much of anything with a subject. You can always pick one suitable for your session. If you are interested, have a look at CLOT hand-painted canvas backdrop.
Relative articles:
The History of Hand-painted Backdrops
Why Choose Hand Painted Canvas Backdrops?
How to Choose Your CLOT Hand-painted Backdrop Size?
How to Make A Great Photography with A Hand-Painted Canvas?
If you like this blog, please share it!
If there is any other idea about CLOT Hand-painted Backdrops, please contact us!
Join our Facebook Group:https://www.facebook.com/Clotstudios for more discussion and discount information.
Leave a comment