How to Clean and Store CLOT Hand-Painted Backdrop?
A hand-painted canvas backdrop has been considered as an essential gear for high-quality portrait photos. Thanks to the unique texture, durability and visual look, the canvas backdrop is definitely an investment with high return in your photography career.
CLOT hand-painted canvas backdrops are delicately painted by expert artists to make sure that all backdrops are 100% handmade. The multiple layers dyes, paints and oils give the backdrop unique texture and visual look, which also need some proper maintenance for the long-lasting service.
How to take care of the high-quality but relatively expensive canvas backdrop? It must be a critical problem for people who have owned some hand-painted canvas backdrops. Here we will offer you some tips for caring your cherished backdrops. 
Daily cleaning is important for all sorts of backdrops, hand-painted canvas backdrop is no exception. Moreover, the hand-painted backdrop needs extra more caring to maintain the dye colors and oil-painted textures. We recommend a daily check and cleaning after the session. If there are some dusts, hairs or other debris, use a soft brush to gently remove the dusts. Make sure there is no residue on the backdrop.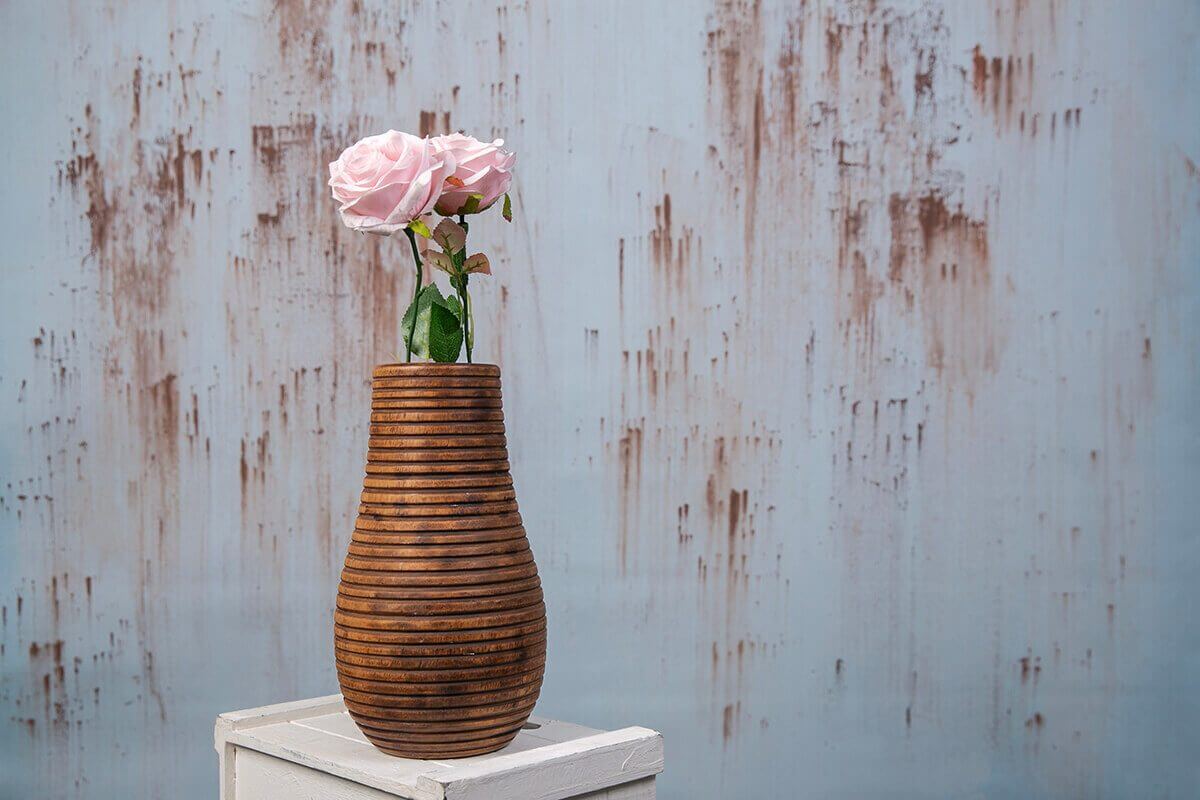 For hand-painted backdrops, it is better to avoid severe stains on the hand-painted multiple-layered surface. However, it is inevitable that there may be some situations that cause damage or dirt to the backdrops during the session.
When there is normal stain during the shooting, you can use a clean and lint-free cloth with mild soup to slightly clean the upper most layer. Do not rub too hard, you may destroy the painted surface. Classic laundry soap will suffice, do not use solvents or chemicals. Do not use too wet cloth, superfluous water may soak into the backdrop and cause cracking in the future.
All CLOT hand-painted backdrops are folded in PVC tube for shipment. Normally there is no crease on the backdrop. If there occurs slightly crease during the multi-day transportation, you can hang the backdrop on the stand for several days. The weight of the wooden bar on the bottom will help to erase the crease. You can also lay the backdrop flat and put some heavy but flat subject where there is a crease.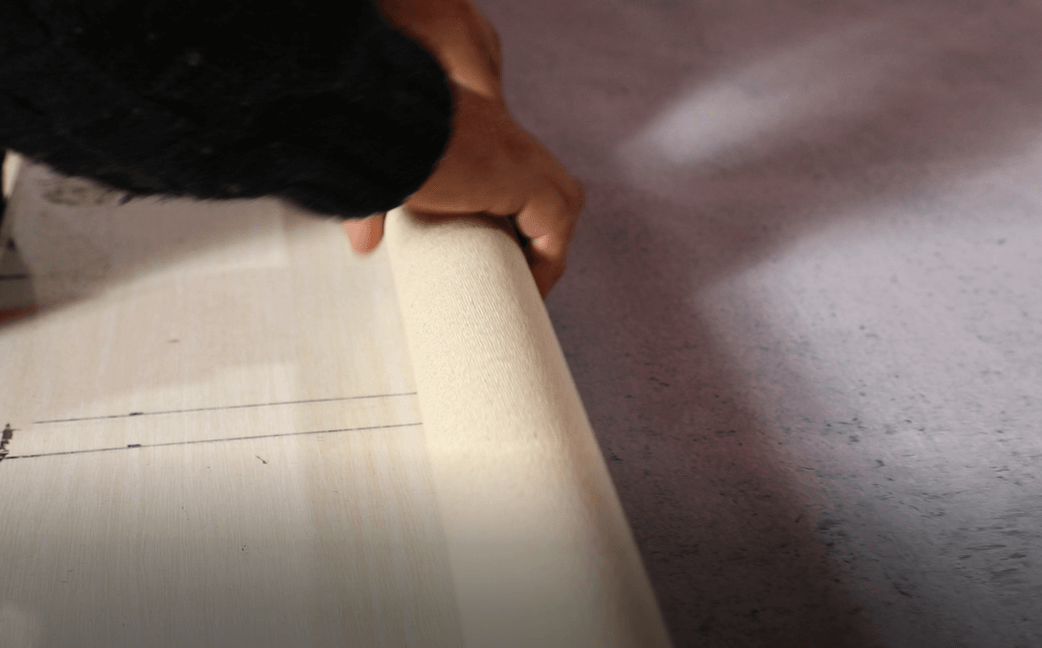 The best way to store your hand-painted backdrop is to hang it on the stand. If you do not have a spare stand or plenty of space, you can roll it up in the PVC tube which you receive it. It is a good way to get rid of dust, dirt or creases. Or you can just roll the backdrop up and tape together. It is safe to tape the back side due to the durable heavy canvas material.
The key point to store the hand-painted backdrop is to make sure the place is clean and dry. The multiple layers dyes, paints and oils would get destroyed if there is bacterial growth in damp environments. Moreover, the storage space should be lucifuge without much sunshine. The sunlight may fade the backdrop.
NEVER DOs for Hand-painted Backdrop
NEVER fold a hand-painted backdrop!
NEVER wash a hand-painted backdrop!
NEVER walk back and forth on a hand-painted backdrop!   
NEVER use sharp-edge subject on a hand-painted backdrop!
With proper caring and storage, your CLOT hand-painted canvas backdrop can maintain its best state and provide professional photo effect for ages!!
Relative articles:
The History of Hand-painted Backdrops
Why Choose Hand Painted Canvas Backdrops?
5 Reasons Why You Should Choose Hand-Painted Backdrop
How to Choose Your CLOT Hand-painted Backdrop Size?
How to Make A Great Photography with A Hand-Painted Canvas?
If you like this blog, please share it!
If there is any other idea about CLOT Hand-painted Backdrops, please contact us!
Join our Facebook Group:https://www.facebook.com/Clotstudios for more discussion and discount information.
Leave a comment